I went to Kohls yesterday. I had some Kohls Crack, I mean Kohls Cash, that expires in two days. I had a hard time finding anything I liked, so I thought, "Eh, just get a pair of shorts."
At the end of last summer, I got quite a few pair in sizes 2, 4, and 6, and one pair in size 8 that were way smaller than the 8s I was already wearing. I'm wore that pair of size 8 yesterday, and they were comfortably loose.  And I know I've gotten a little smaller since last summer. I'd just taken progress pics the day before.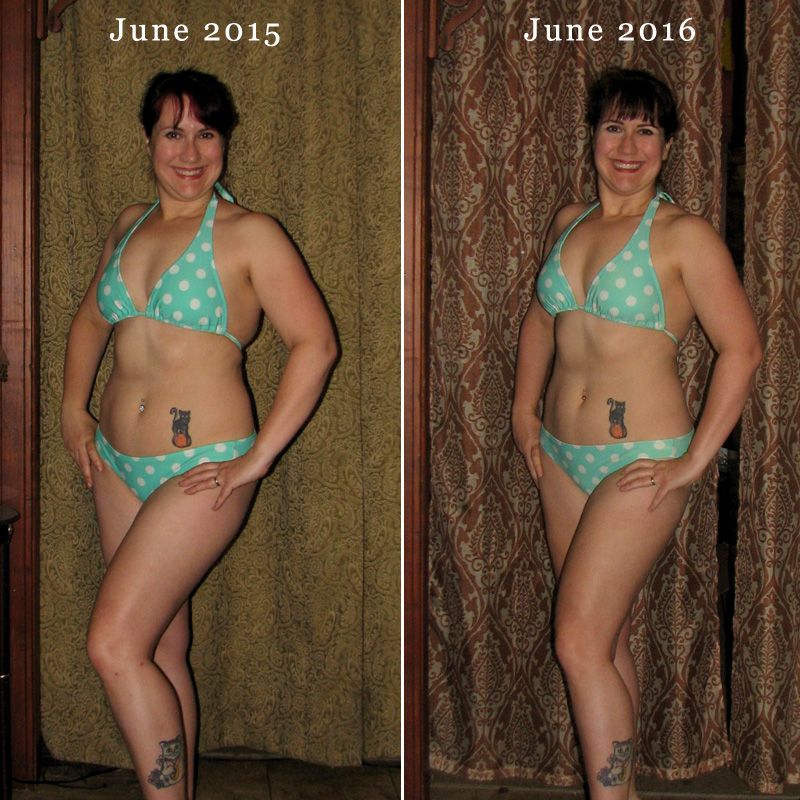 I picked up more of the same brand and style
 (Sonoma Boyfriend Shorts) in 
size 6 and size 8 to try on, even though I thought I should be able to wear the 4. It's a little mind trick… I start with the bigger size I think I might be, and if they were too big and had to go for a smaller size, well.. woohoo! I couldn't get them over my hips. WTF?! I held them up to the shorts I wore and they were a good two inches smaller.
"Eh, so they're sized weird," I told myself. "No big deal. You know better than to get upset over sizes. Go grab some 10s."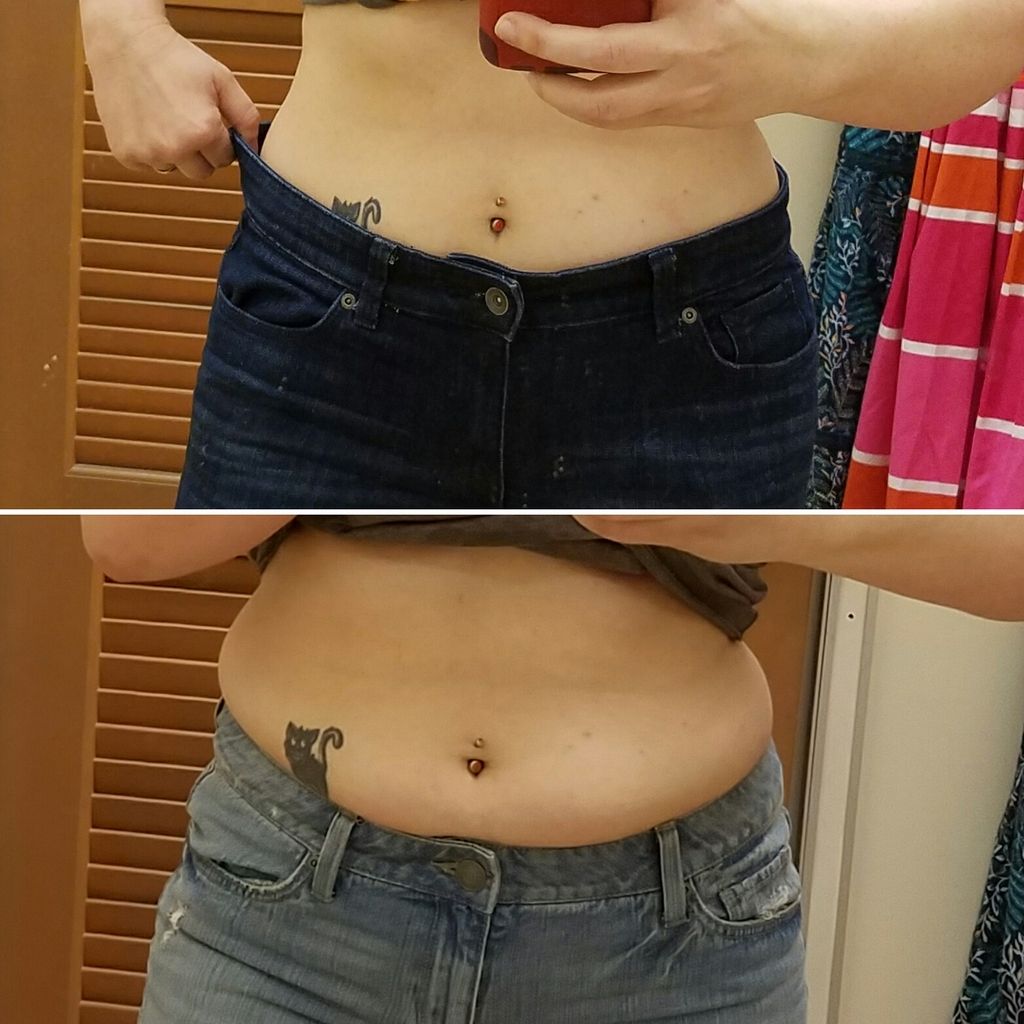 The top photo is the 8s I was wearing, and the bottom are the new 10s. They barely zipped, and gave me major muffintop, flattened my ass, and practically cut off circulation everywhere, except for a huge gap in the back of the waist above my butt. I realize I have a more junk in the trunk than some women, but I have to wonder, just what shape are these made for?! I know they call them "boyfriend jeans," but shouldn't they be at least somewhat catered to a woman's shape? I'm pretty sure I'd get a more flattering fit in real menswear.
I ended up getting a pair of sunglasses with my Kohls Cash. It was the only thing that fit.