Losing my cat Gracie in June made me realize that I needed a new portrait of her. I hadn't painted her since she was a bat-eared kitten. And all the other cats since then… I hadn't painted them, either. When I went to the craft store to pick up the unfinished wood box that would become her urn, I got some art supplies, too, and got started on her picture. When I finished up her eyes, my own teared up. Gracie was gone, but she was staring right back at me.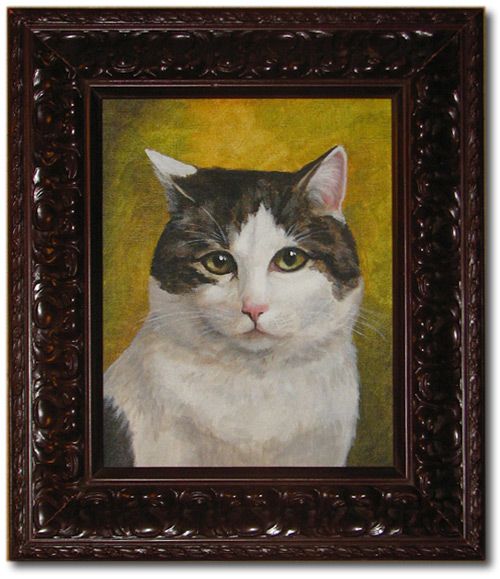 And that's what renewed my love of painting. That snowballed into painting my other cats who hadn't yet been immortalized, painting Beavis again, doing a few other paintings as gifts, and revamping my site for my art, which had gone stagnant the past few years.
So thank you, Baby Grace, for nine years of love and laughter, and reminding me that painting is something I love doing, need to be doing, and should be doing.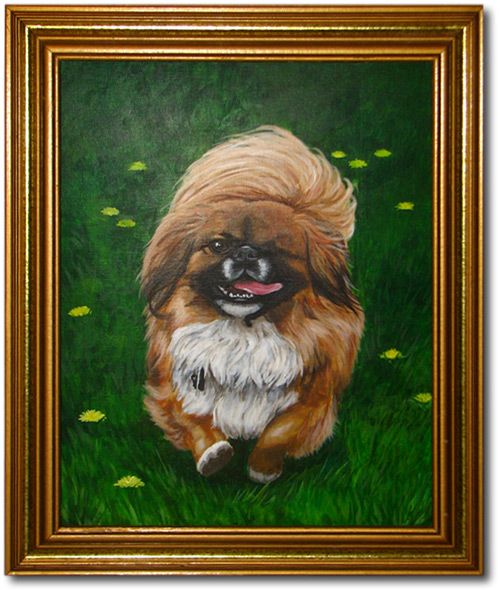 It's not spam if you're posting one of your own sites to your own site, right? Networking. Yeah. That sounds better. Anyway, I'm happy to announce that I've re-launched my website for my artwork. Here you go: Lorina's Pet Portraits
I gotta say, though, that trying to figure out pricing is difficult. Why is it so hard to place a value on your own worth? On one hand, I don't want to take anyone to the cleaners. On the other, I think I'm a damn good artist, and don't want to charge so little that I'd earn more working a minimum wage job. On the other, other hand, because apparently, I have extra arms now, I'm much happier painting than any job I've ever had.
So… yeah. If you know anyone who's totally nuts about their pets, please send my link their way. Or think about what a kickass gift a portrait would make for holidays, weddings, anniversaries, birthdays.