I had my first 5k race in many years yesterday. It was a charity race to benefit the Blue Chip Farm Animal Refuge, and there were doggies everywhere! My Beavis did not attend. In addition to not being athletic, he's also a little bastard who can't be trusted.
First things first, I had to start the race with my Go Go Juice.  It's a tradition.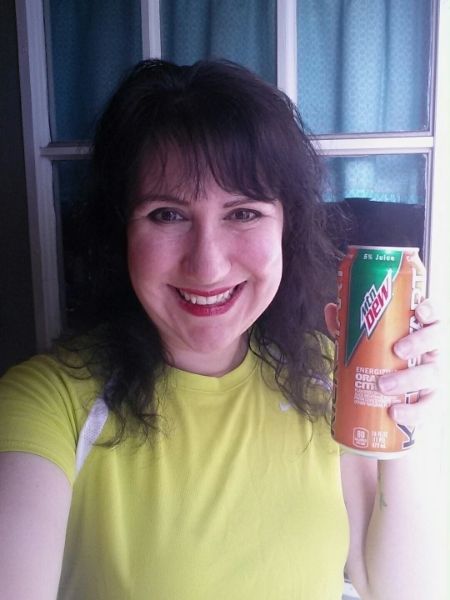 I'd planned to run in shorts and a moisture wicking tee. I'm no sissy. I don't mind chilly air. I'm really, really glad I wore a sweatshirt to the event, because from the time I got up to the time I got there, the wind had decided to go from gentle breeze to angry howl. I wished I'd worn gloves, too!
I also wished I'd worn pants. Not only was I cold, but my little short shorts got even shorter as I ran and … well … maybe I'm further away from my goal weight than I thought. But you know what else? So what? I have big legs. Big deal.
But, despite the wind and the cold, and the last stretch being a challenge because we were running INTO The one mile dog walk and people not having enough sense to stay on one side of the path, or keep their dogs on a shorter leash  – #dogspreading! – and not running as fast as I'd have liked, I still won the 40+ age group, with my brother coming in second.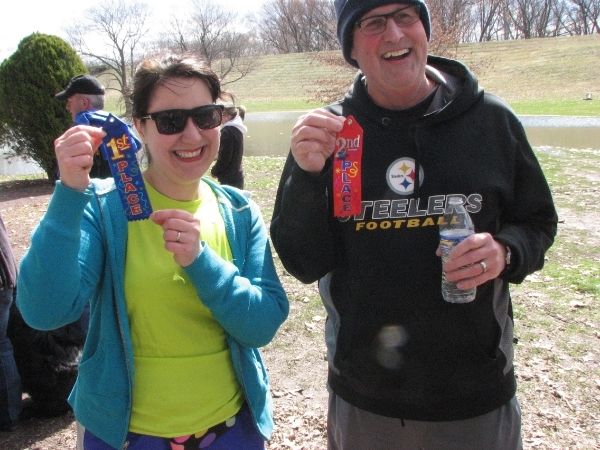 I'm not exactly sure what my final time was. It was a small race, and they didn't have the giant clock at the end, and I didn't stop Runkeeper right away. It was under 31 minutes, that's all I know. I've done faster in the past. I'll probably do faster in the future. But this was still good enough.